Support Our Local Businesses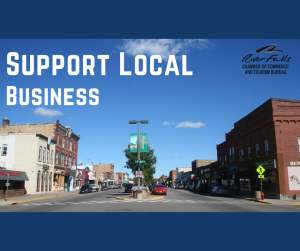 Although we are going through unprecedented times, the Chamber believes that we can all use this as an opportunity to come together as a community and show support for the amazing local small businesses. We are going to continue working on your behalf in our community while working with our governmental officials during this COVID-19 pandemic.
Here's a list of food service and retail businesses and ways you can support them by ordering take out/delivery, purchasing gift cards online, etc.
(Stay tuned, we'll continue to add businesses and information to this page as this unfolds.)