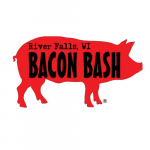 Welcome to Bacon Bash!
September 23rd & 24th, 2022
Heritage Park, River Falls WI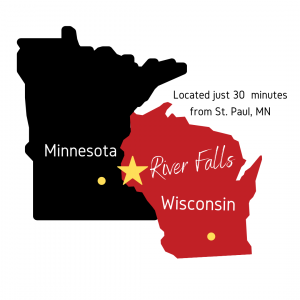 River Falls' Fall Festival
Bacon Bash celebrates all things bacon, complete with a variety of activities where young and old are invited to taste bacon-inspired dishes and partake in pig-themed activities including a variety of contests, arts and crafts fair, live music, and much more! "Foodies" who attend enjoy purchasing, tasting, and sharing bacon inspired dishes from as many vendors as possible to fully experience the event.
Festival Hours
Friday, September 23, 2022 | 4PM-10:30PM
Festival Hours:
Saturday, September 24, 2022 | 11AM-10:30PM
Chris Kroeze | 7:30-10:30PM
Kevin Lombardo | 5:30-7:00PM
Mojo Lemon | 3:30-5:30PM
Kevin Lombardo | 2:00-3:30PM
Feed the Dog | 11:30-2:00PM  
Beer Garden | Open during festival hours.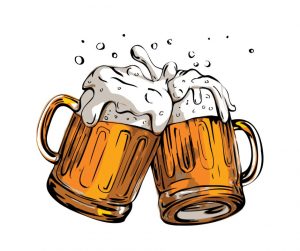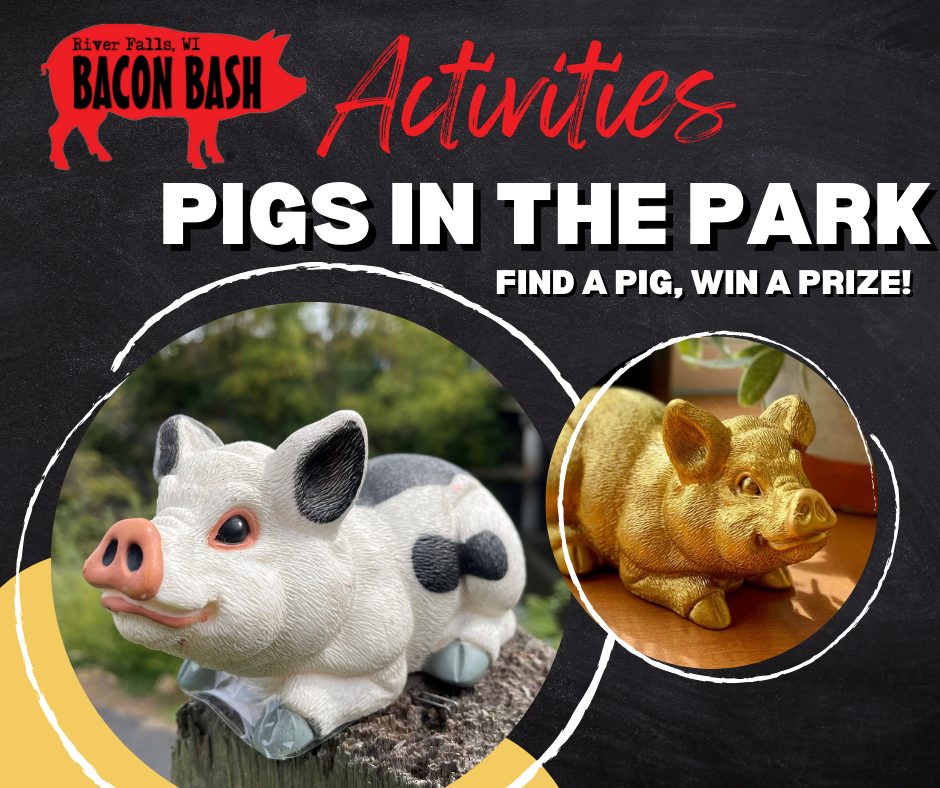 Pigs in the Park
Join the quest to find one of the 20 pig figurines that will be scattered through River Falls public parks! Start looking for the pigs Friday, September 23rd at 4PM (please note time change). Each person who finds a pig will win a Bacon Bash Prize! The park list will be announced at 4PM on the Bacon Bash Facebook page. 
There will be one GOLDEN pig! The person who finds the golden pig will win an extra golden prize.
If you find a pig, bring it to the Bacon Bash Information Tent September 23rd or 24th, or the Chamber Office (215 W. Maple Street) following the festival to claim your prize! Limit 1 pig/prize per person.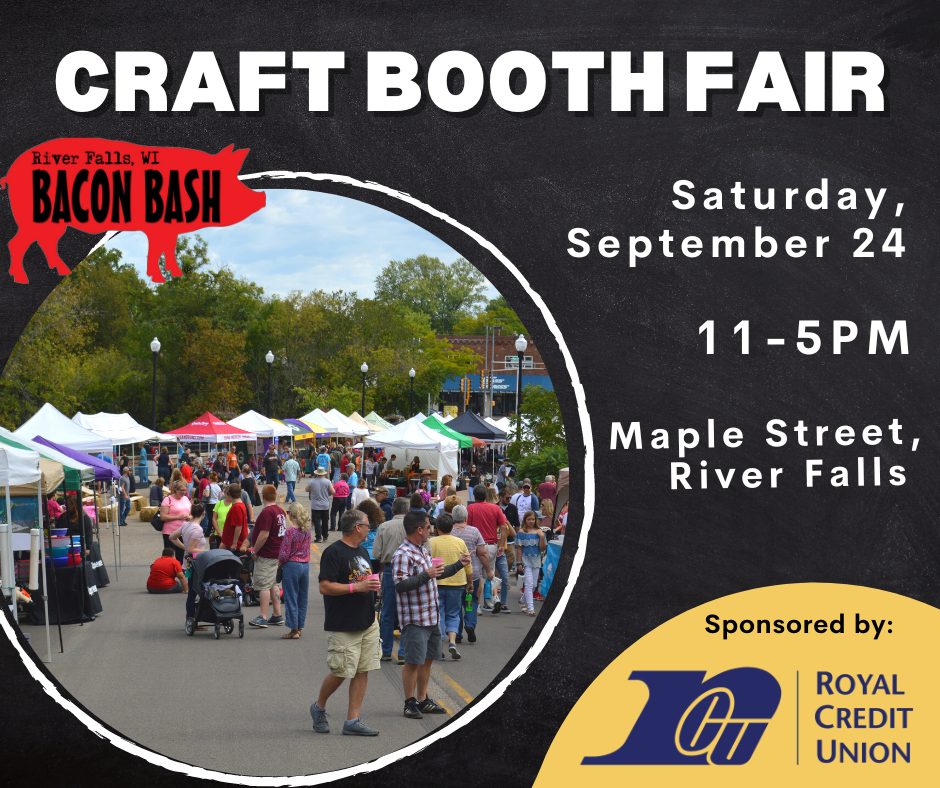 Booth Fair | Saturday 11:00AM-5:00PM
Sponsored by Royal Credit Union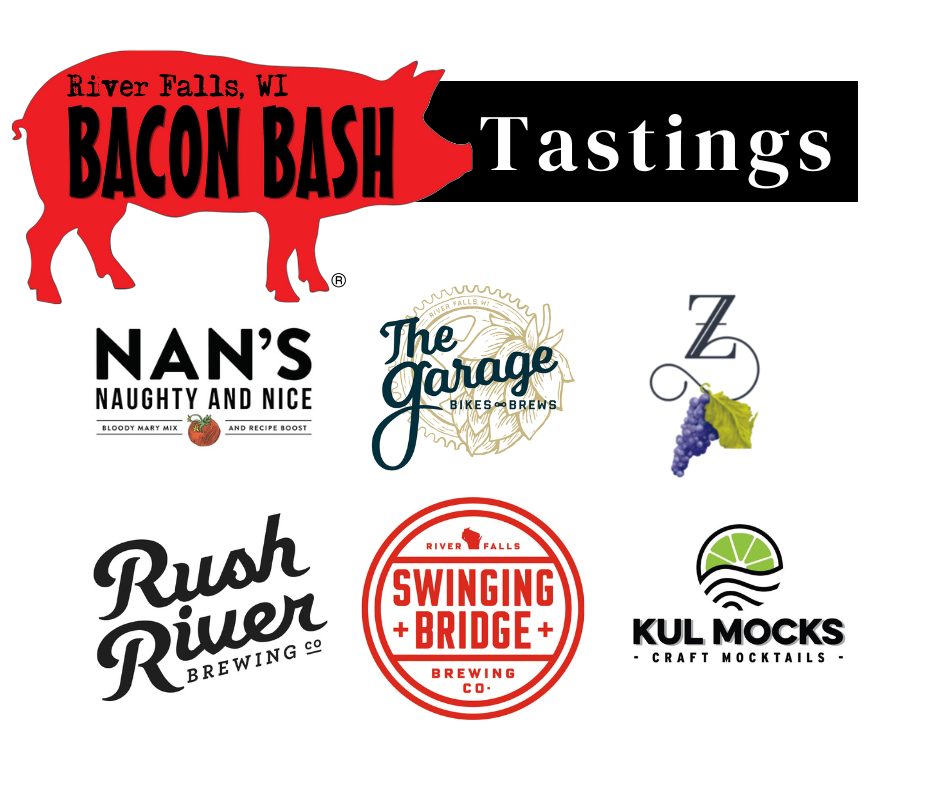 Tasting Tent | Saturday 11:00AM-6:00PM - FREE!
Don't miss the Tasting Tent at this year's Bacon Bash! Tastings will run 11AM-6PM on Saturday and will be located in Heritage Park. FREE while supplies last.
              Schedule:
11am-1pm: Local Bloody Mary Mixes (N/A)
1-2pm: The Garage Bikes & Brews
2-3pm: Rush River Brewing
3-4pm: Belle Vinez
4-5pm: Swinging Bridge Brewing
5-6pm: KUL MOCKS Mocktails (N/A)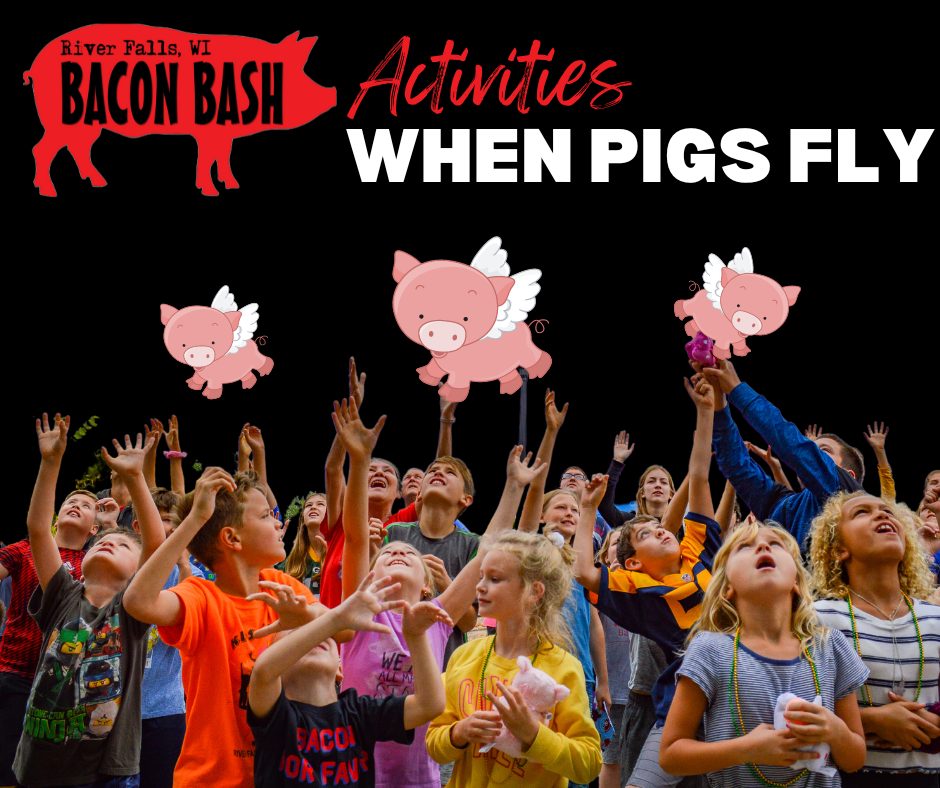 When Pigs Fly | 11:30AM & 5:00PM 
Do you want to see toy pigs fly? Bring your kids and join us on Maple Street at 11:30AM & 5:00PM for the When Pigs Fly Event. You won't want to miss it!

Sponsored by Steiner Plumbing Electric & Heating, Inc.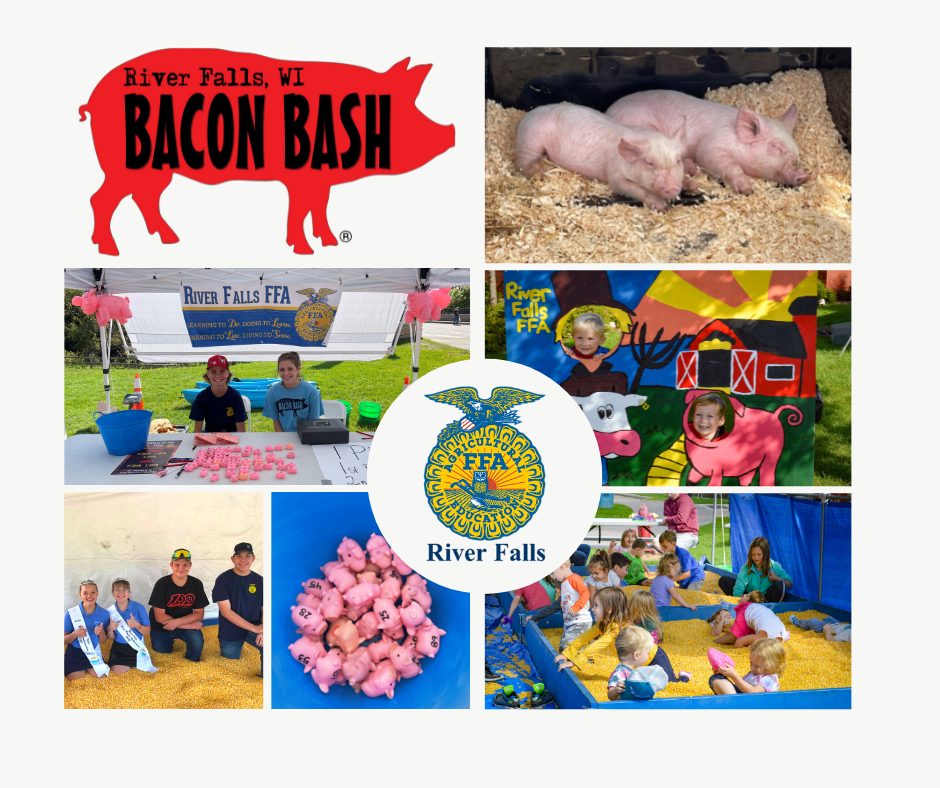 FFA Kids Activities | Saturday 11:00AM-6:00PM  - City Hall Plaza
▪ Piggies on the Kinni - Buy your piggy and watch them float down the Kinni! (1, 3 & 6PM)
     ▫ 1st place gets 30% of the pot
     ▫ 2nd place gets 20% of the pot
       Fundraiser goes to help support the FFA!
Sponsored by FFA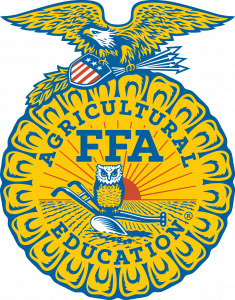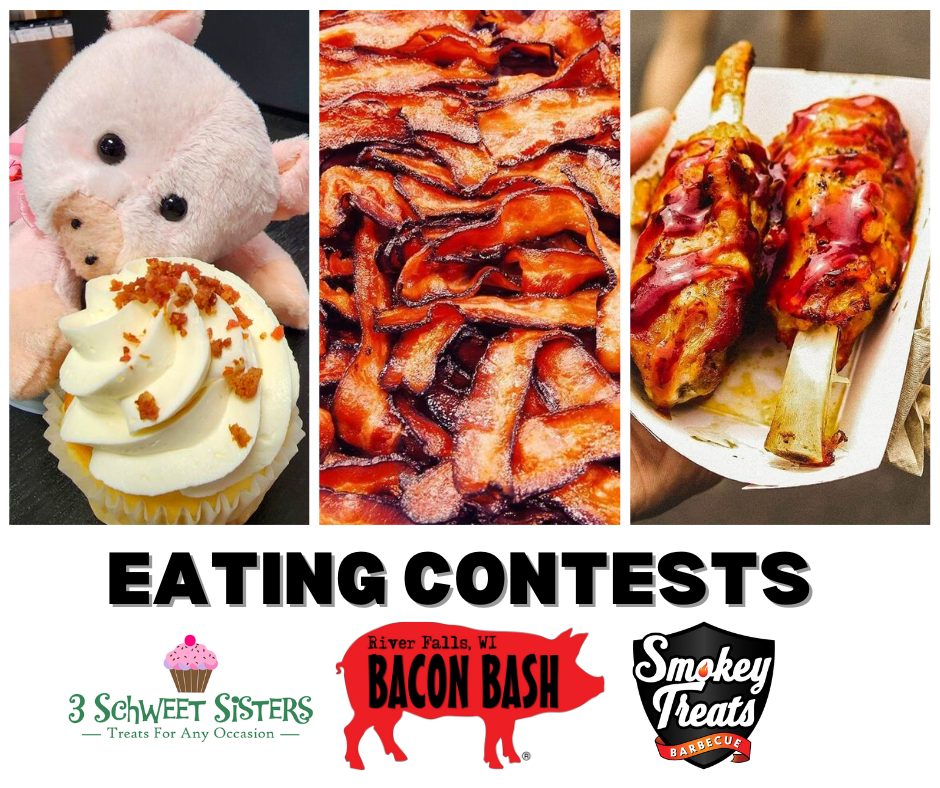 Eating Contests | Saturday
Sign up starts at 11:00AM Saturday morning in the information tent. Spots are on a first come first serve basis.
Kids Bacon Eating Contest | 2:00PM - Sponsored by Smokey Treats BBQ
Adult Bacon Eating Contest | 2:30PM - Sponsored by Smokey Treats BBQ
Kids Cupcake Eating Contest | 5:30PM - Sponsored by 3 Schweet Sisters
Adult Pig Wing Eating Contest | 6:00PM - Sponsored by Smokey Treats BBQ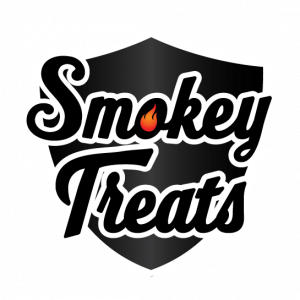 Do you want to be a part of Bacon Bash? Join our team of volunteers and have a front row seat to all the fun and festivities.
Steiner Plumbing Electric Heating Inc. 
University of Wisconsin-River Falls
Rush River Brewing Company
Swinging Bridge Brewing Company