Welcome to

River Falls 
---
YOUR

Story Starts Here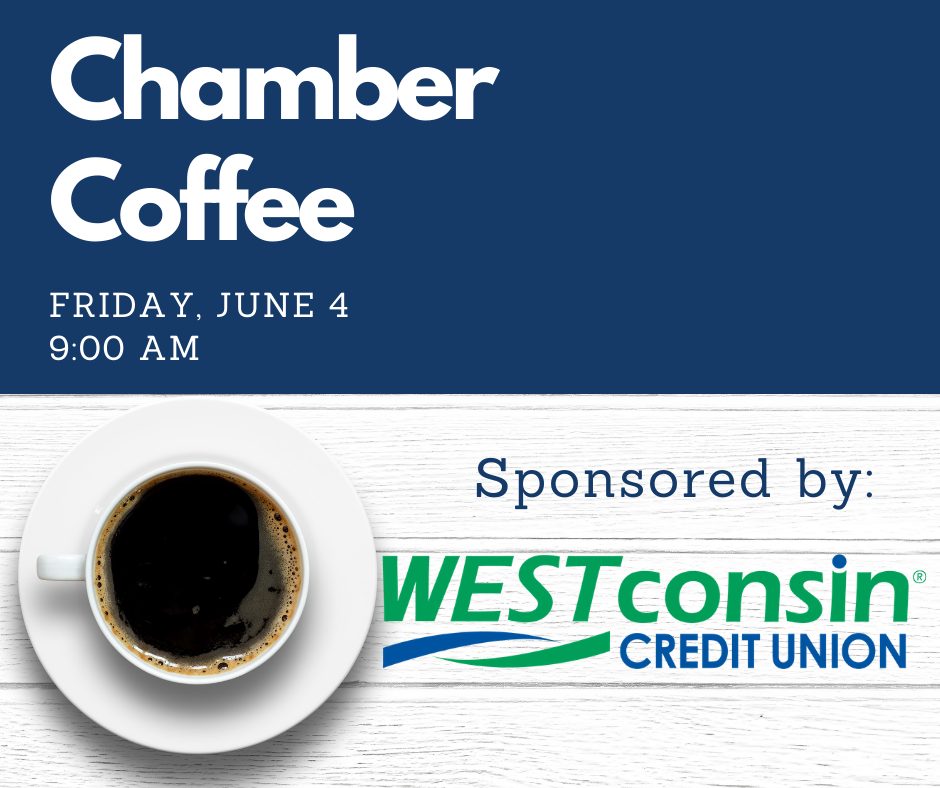 Chamber Coffee
Grab a cup of coffee from a local business and join us for virtual Chamber Coffee on Friday, June 4 at 9:00 am! Join the fun of connecting with other businesses and the Chamber, while sharing what's going on with your business.
Thank you to our sponsor, WESTconsin Credit Union! Find out what's new and stay updated on Chamber news, local events, assistance programs and guidelines, recovery planning, and more. Stay until the end and be entered into a special prize drawing!
Feel free to join for a few minutes or the whole hour. All registered attendees will be entered into a PRIZE drawing.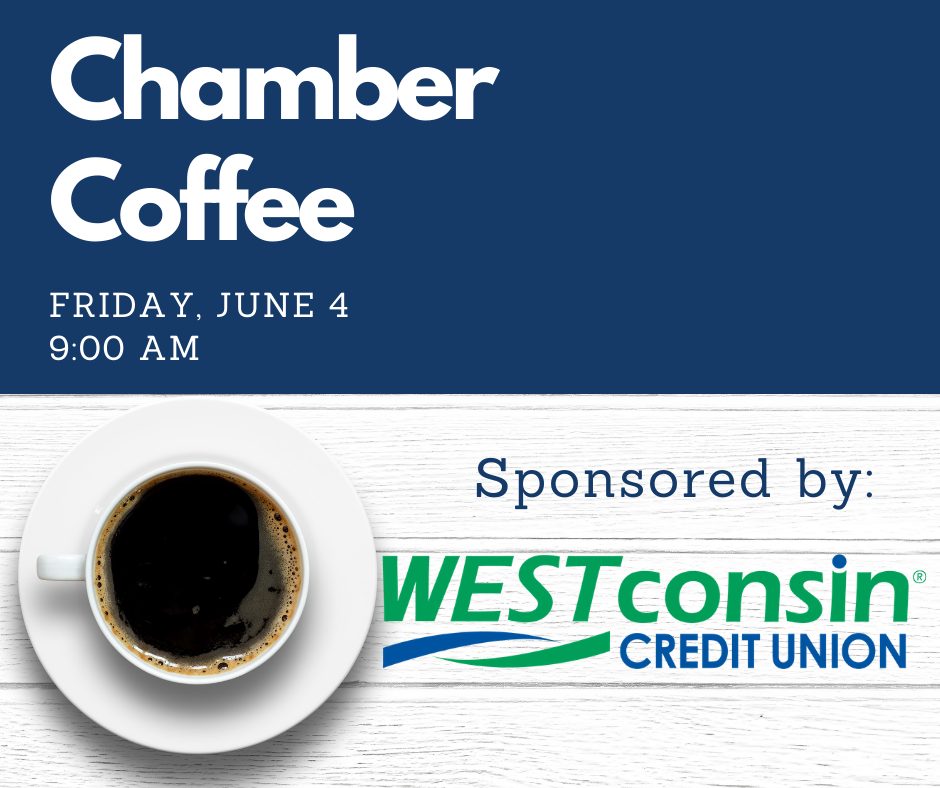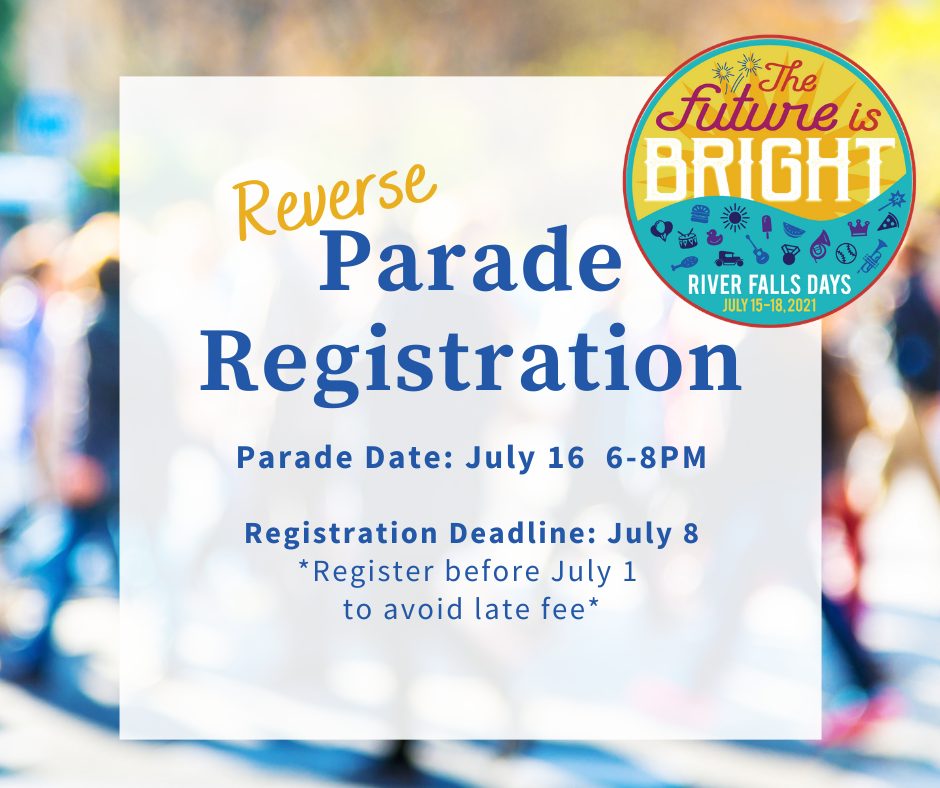 Reverse Parade
Reminder to get your parade registration in as soon as possible to secure a spot, as they are already filling up!
The parade will be a reverse parade format where the units are parked, and the parade attendees walk along Second Street to enjoy each unit. Based on available resources and guidelines that were in place at time of planning, the decision was made to move forward with a reverse parade. We are making the most of our last COVID-impacted event with plans to return to a normal parade next year!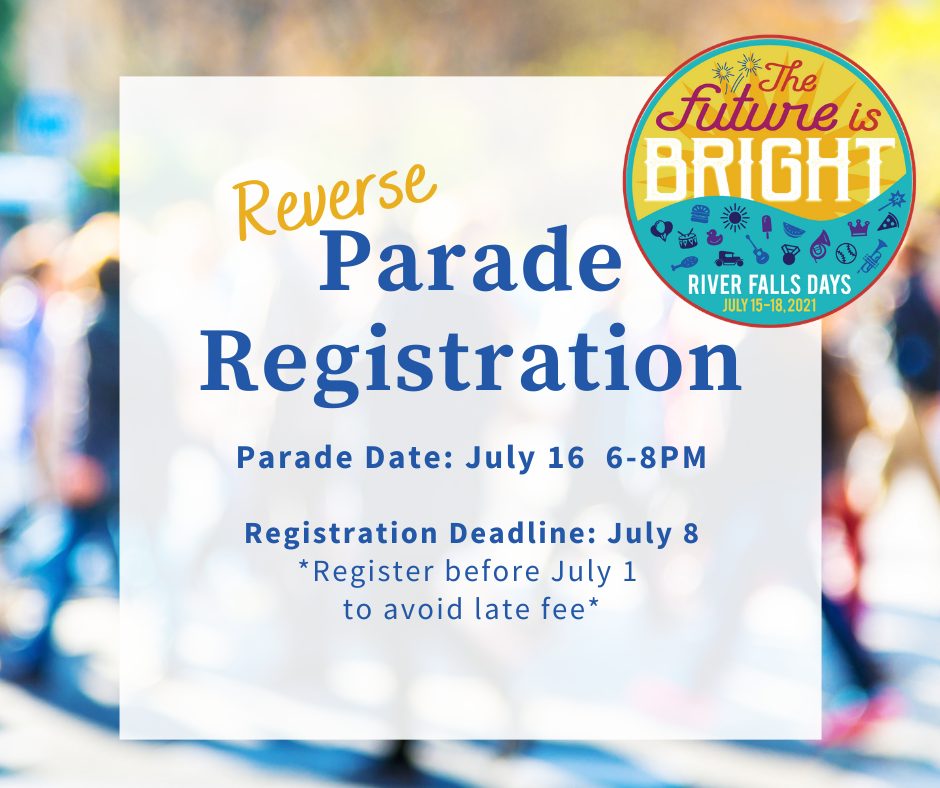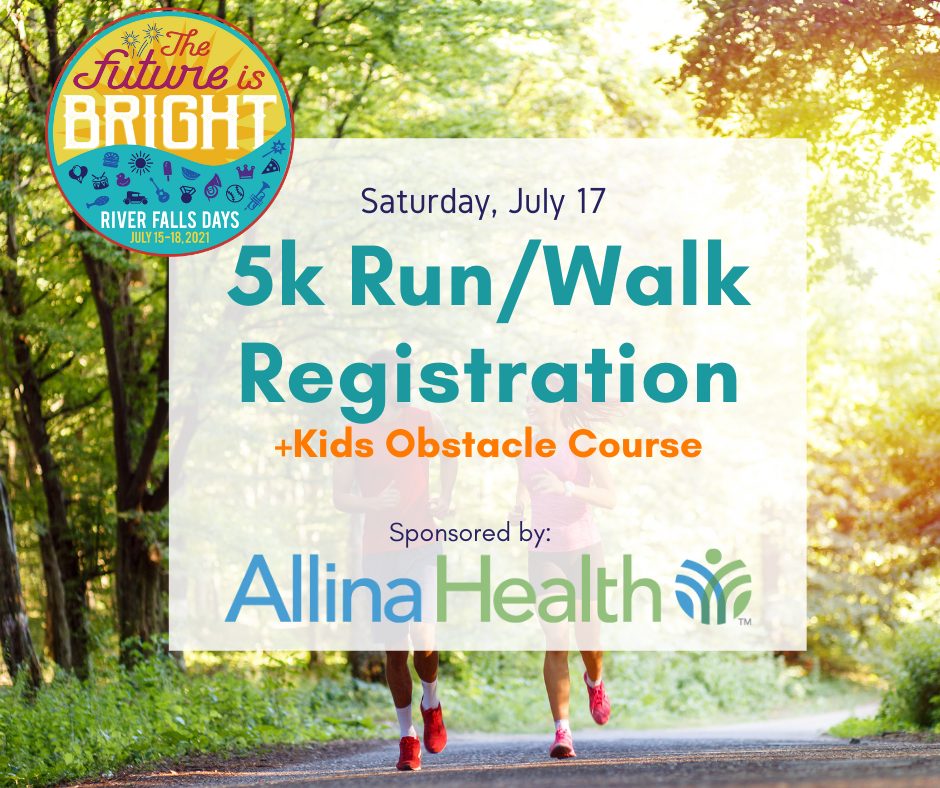 5k Run / Walk + Kids Obstacle Course
Join us on July 17th for the River Falls Day 5k Run/Walk & Kids Obstacle Course!
The scenic 5k route will take you through some of the beautiful neighborhoods of River Falls, across the Swinging Bridge into Glen Park, and then on to the Riverwalk Pathway to enjoy the sights and sounds of Lake George.
Pre-registration is REQUIRED for both events.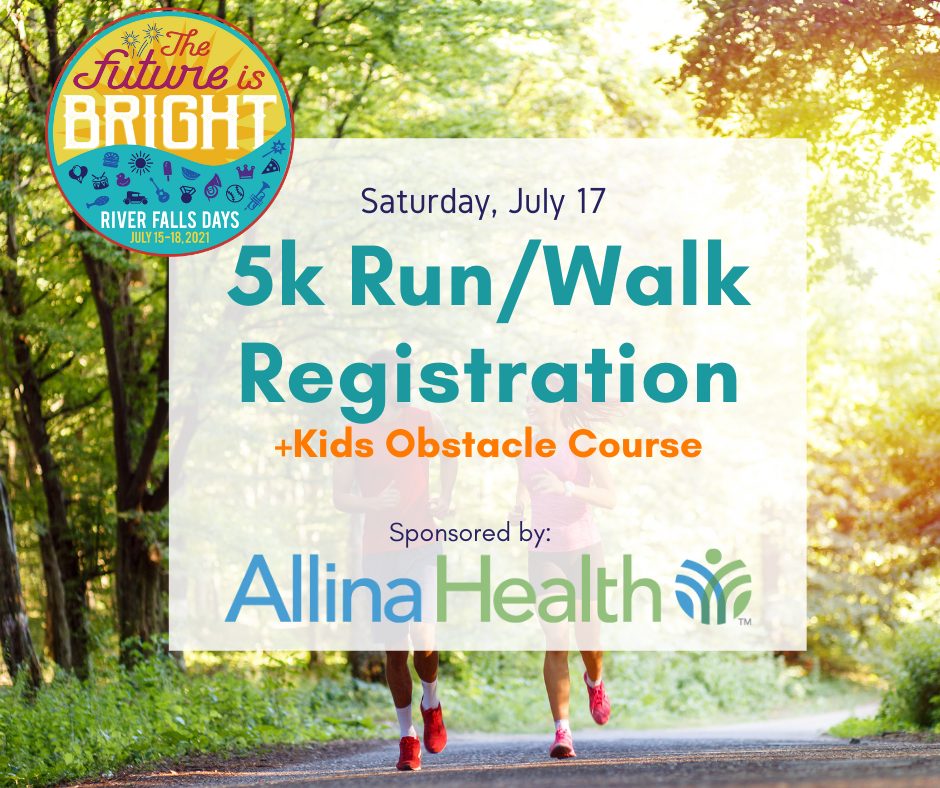 Whether you're a startup or a well established business, we are here advocating for you and your business.
Lose the commute or go from desk to trout fishing in 15 minutes. River Falls offers career opportunities for all professions in a safe and friendly community that feels like home.
The River Falls Chamber of Commerce and Tourism Bureau invites you to experience River Falls—the City on the Kinni.
About Us
The River Falls Chamber of Commerce and Tourism Bureau is a membership-based, nonprofit business organization that has been proudly connecting, promoting, and supporting its members to further enhance the local economy and cultivate a sense of community since 1955. Located just minutes from the Twin Cities, River Falls is a vibrant city situated on the beautiful Kinnickinnic River. Whether it's fly fishing and kayaking or art fairs and music festivals, the city on the Kinni is a great place to live, work and play.
Start Your Wisconsin Story Here
Russ Korpela
Executive Director
Marissa Bazey
Event Manager
Alexandra Pashina
Marketing & Communications Specialist