Welcome to

River Falls 
---
YOUR

Story Starts Here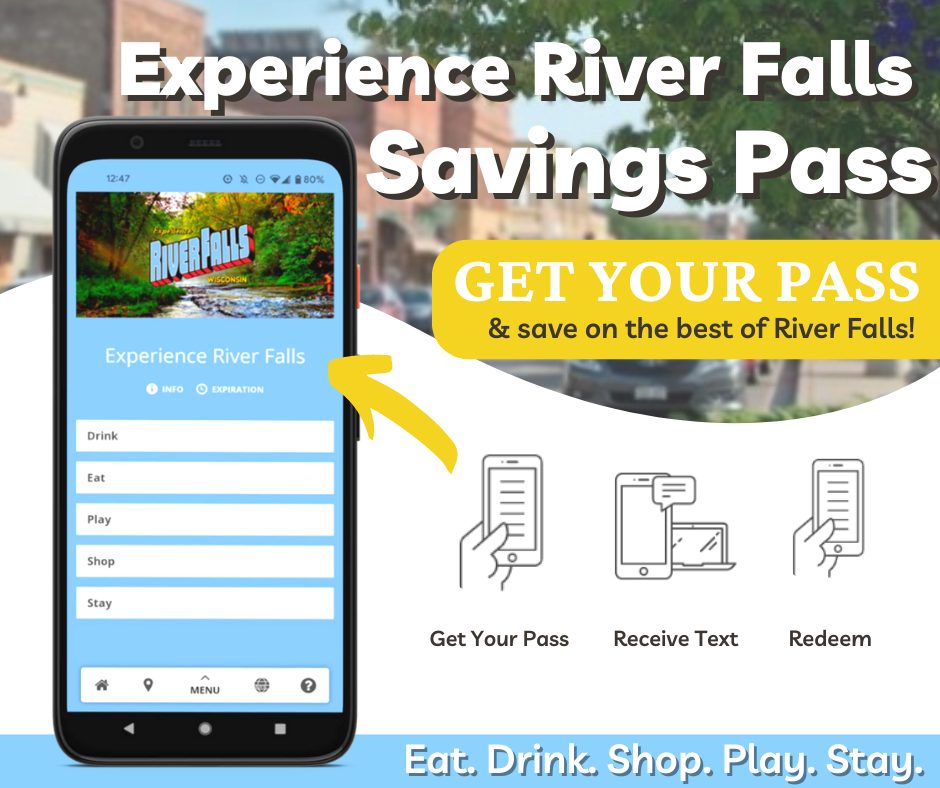 Experience River Falls Savings Pass
The Experience River Falls digital pass offers special discounts on bars, restaurants, and one-of-a-kind shops throughout the city.
Redeem your deals by downloading the passport and simply presenting the digital coupon to your server or salesperson. Get ready to eat, drink, play & shop your way around River Falls! We're happy you're here!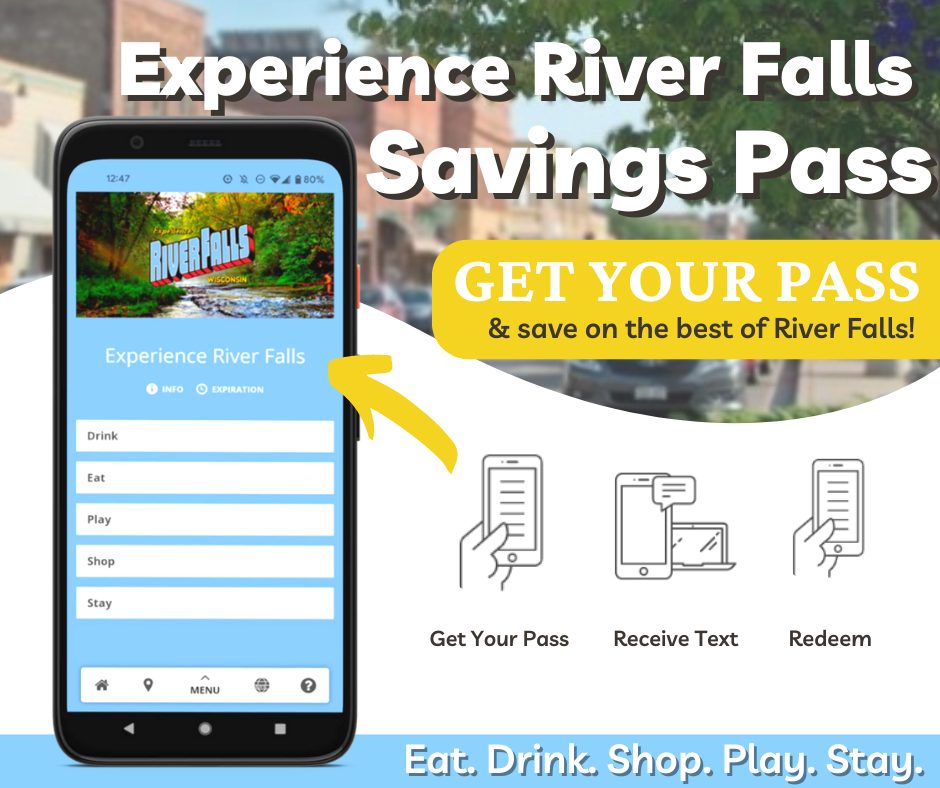 Whether you're a startup or a well established business, we are here advocating for you and your business.
Lose the commute or go from desk to trout fishing in 15 minutes. River Falls offers career opportunities for all professions in a safe and friendly community that feels like home.
The River Falls Chamber of Commerce and Tourism Bureau invites you to experience River Falls—the City on the Kinni.
About Us
The River Falls Chamber of Commerce and Tourism Bureau is a membership-based, nonprofit business organization that has been proudly connecting, promoting, and supporting its members to further enhance the local economy and cultivate a sense of community since 1955. Located just minutes from the Twin Cities, River Falls is a vibrant city situated on the beautiful Kinnickinnic River. Whether it's fly fishing and kayaking or art fairs and music festivals, the city on the Kinni is a great place to live, work and play.
Start Your Wisconsin Story Here
Russ Korpela
Executive Director
Emily Kovach-Erickson
Event & Program Manager
Alexandra Dell
Marketing & Communications Specialist