What's New?
Business After Hours - October 18
Join us for Business After Hours on Thursday, October 18th from 5:00-6:30p at the Best Western Plus Campus Inn. Business After Hours is designed for Chamber members and community leaders to meet, potentially generate new business, all while sharing business information and ideas in a social atmosphere.
Business Breakfast - October 25
Join us for Business Breakfast, sponsored by Allina Health, on Thursday October 25th from 7:30-9:00a at the West Wind Supper Club. Hear from presenter Scott Hodek from the Wisconsin Department of Workforce Development (Office of Economic Advisors). Q&A to follow presentation.
Trick-or-Treat Downtown River Falls - October 31
Join us for Trick-or-Treat Downtown River Falls on Wednesday October 31st from 1:00-5:00p. If your business does not have a storefront in the downtown area, but you still want to participate, contact the chamber for details on how to get involved.
Member Center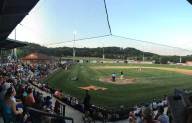 Visitor Information
Events & Programs
Community Resources
Your Chamber
Welcome to the River Falls Chamber of Commerce and Tourism Bureau
The River Falls Chamber of Commerce and Tourism Bureau is a membership-based, nonprofit business organization that has been proudly working together to connect, promote, and support its members to further enhance the local economy and cultivate a sense of community since 1955. Located just minutes from the Twin Cities, River Falls is a vibrant city situated on the beautiful Kinnickinnic River. Whether it's fly fishing and kayaking or art fairs and music festivals, the city on the Kinni is a great place to live, work and play.