Chamber News
Share what is new with your business and hear what is new with other members. Stop by for the whole hour or just for a few minutes and enter to win a great door prize.
The Business After Hours is designed for Chamber members and community leaders to meet, potentially generate new businesses, all while sharing business information and ideas in a social atmosphere.
Member Center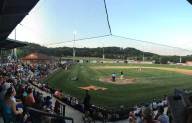 Visitor Information
Events & Programs
Community Resources
Your Chamber
Welcome to the River Falls Chamber of Commerce and Tourism Bureau
The River Falls Chamber of Commerce and Tourism Bureau is a membership-based, nonprofit business organization that has been proudly working together to connect, promote, and support its members to further enhance the local economy and cultivate a sense of community since 1955. Located just minutes from the Twin Cities, River Falls is a vibrant city situated on the beautiful Kinnickinnic River. Whether it's fly fishing and kayaking or art fairs and music festivals, the city on the Kinni is a great place to live, work and play.