Chamber News
Leadership expert Jill Ann Anderson says if you want to succeed, you must learn how to connect with people. Connecting is a skill you can learn and apply in your personal, professional, and family relationships - and you can start now by attending this training!
Join the Chamber for fresh coffee and treats. Share what is new with your business and learn what is new with other members. This is a perfect event to promote your business to the community for free. Sponsored by: Jill Morrow, American Family Insurance Agency
This month's Jill Ann Anderson lunch and learn topic is "The 3 Psychological Triggers that Matter to Happy Customers". Although the business-customer relationship is largely based on emotion, we can still look to scientific research for answers that reveal 3 powerful, emotional triggers.
Member Center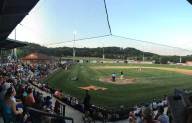 Visitor Information
Events & Programs
Community Resources
Your Chamber
Welcome to the River Falls Chamber of Commerce and Tourism Bureau
The River Falls Chamber of Commerce and Tourism Bureau is a membership-based, nonprofit business organization that has been proudly working together to connect, promote, and support its members to further enhance the local economy and cultivate a sense of community since 1955. Located just minutes from the Twin Cities, River Falls is a vibrant city situated on the beautiful Kinnickinnic River. Whether it's fly fishing and kayaking or art fairs and music festivals, the city on the Kinni is a great place to live, work and play.