What's New?
Chamber Office Holiday Hours
Happy Holidays! The Chamber office will be closed on the following dates to celebrate the season with our families.
Monday, December 24th

Tuesday, December 25th

Monday, December 31st

Tuesday, January 1st
Chamber Checks Make Great Gifts!
Not sure what to get someone on your holiday shopping list? Consider purchasing Chamber Checks! Chamber checks are redeemable at over 300 member businesses. They offer the flexibility of a gift card while keeping your dollars local. Click here for a full list of businesses and more information.
Chamber Coffee - Friday, January 4th, 2019
Ring in the new year with the first Chamber Coffee of 2019! Share what is new with your business and hear what is new with other members all while enjoying a hot cup of coffee. Stop by for the whole hour or just for a few minutes and enter to win a great door prize. Click here for more information.
Member Center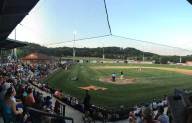 Visitor Information
Events & Programs
Community Resources
Your Chamber
Welcome to the River Falls Chamber of Commerce and Tourism Bureau
The River Falls Chamber of Commerce and Tourism Bureau is a membership-based, nonprofit business organization that has been proudly working together to connect, promote, and support its members to further enhance the local economy and cultivate a sense of community since 1955. Located just minutes from the Twin Cities, River Falls is a vibrant city situated on the beautiful Kinnickinnic River. Whether it's fly fishing and kayaking or art fairs and music festivals, the city on the Kinni is a great place to live, work and play.