Chamber News

Kick off the holiday season in downtown River Falls! Bring the whole family to sit on Santa's lap, ride in a horse-drawn carriage, taste over 25 samples of chili, and watch the illuminated parade!
Click here
for the full event listing.
If you've ever needed help solving problems, getting answers or reducing the regulatory burden of state government then this event is for you! As the 'concierge service for business' the Office of Business Development will identify the many ways they've helped business cut through red tape to solve problems, identify laws and rules that need to be reformed and link to various resources and services available in Wisconsin. The presentation is followed by a Q&A session so don't miss out on the opportunity to share your ideas on how to reduce the regulatory burden imposed by state government regulations!
Click here
to register online.
Member Center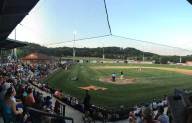 Visitor Information
Events & Programs
Community Resources
Your Chamber
Welcome to the River Falls Chamber of Commerce and Tourism Bureau
The River Falls Chamber of Commerce and Tourism Bureau is a membership-based, nonprofit business organization that has been proudly working together to connect, promote, and support its members to further enhance the local economy and cultivate a sense of community since 1955. Located just minutes from the Twin Cities, River Falls is a vibrant city situated on the beautiful Kinnickinnic River. Whether it's fly fishing and kayaking or art fairs and music festivals, the city on the Kinni is a great place to live, work and play.