Chamber News
This month's Jill Ann Anderson lunch and learn topic is "The 21 Irrefutable Laws of Leadership". While times change and technology marches forward, the principles of leadership are constant and stand the test of time.
Register today
for this amazing opportunity to sharpen your leadership skills!
Member Center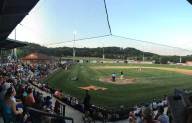 Visitor Information
Events & Programs
Community Resources
Your Chamber
Welcome to the River Falls Chamber of Commerce and Tourism Bureau
The River Falls Chamber of Commerce and Tourism Bureau is a membership-based, nonprofit business organization that has been proudly working together to connect, promote, and support its members to further enhance the local economy and cultivate a sense of community since 1955. Located just minutes from the Twin Cities, River Falls is a vibrant city situated on the beautiful Kinnickinnic River. Whether it's fly fishing and kayaking or art fairs and music festivals, the city on the Kinni is a great place to live, work and play.